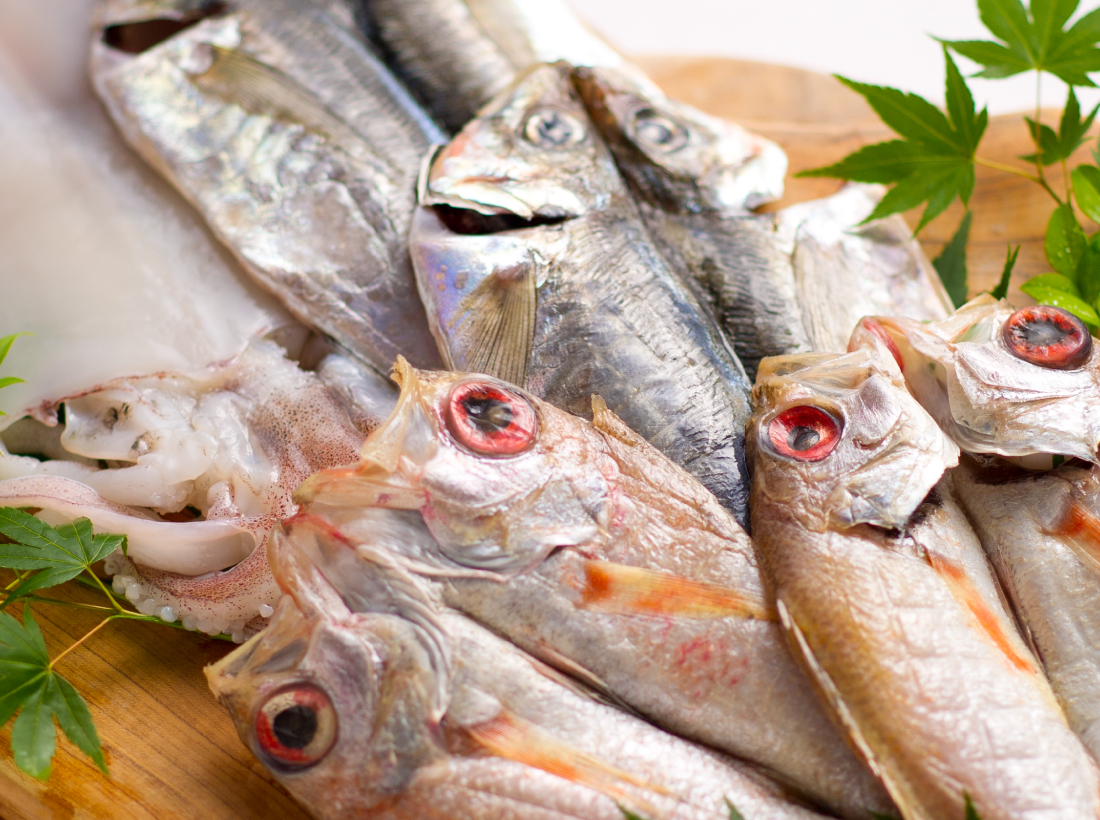 About Sealife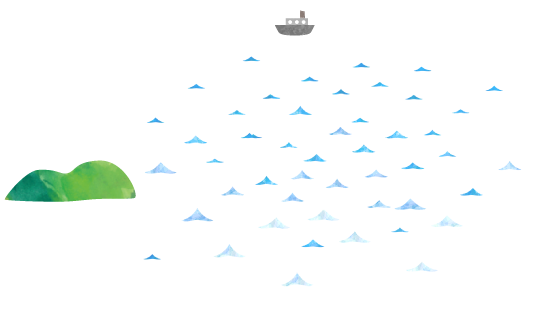 About Our Location:
Hamada City, Shimane Prefecture
Shimane Prefecture is located in the San-in Region of western Japan and is surrounded by mountains and the sea. It has a population of 700,000 people and Izumo Taisha and Iwami Ginzan are two famous spots.

Hamada City is located on the western end of the prefecture and has a population of 50,000 people. It is a port town with a lively fishing industry.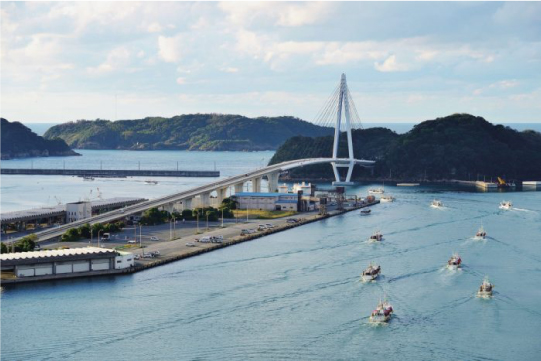 Hamada City Port
In the Sea of Japan, the warm Tsushima Current meets the cold Liman Current creating an environment that raises high-quality fish.
SeaLife, Inc. is located next to Hamada Port, which prides itself on catching the highest quantity of fish in Shimane Prefecture. Hamada Port also holds a national designation for its importance in Japan's fishing industry.
The areas offshore of Shimane Prefecture produce a particularly high number of plankton that fish can feed on. This makes it possible for the port to take in catches of a wide variety of seafood throughout the year.
SeaLife, Inc. focuses on processed seafood products. We sell fresh and lightly processed seafood as well as salted, dried fish and processed canned foods.
Our factory is next to Hamada Port and every day we receive a wide variety of fresh fish that are used in the making of our products. Our products are mainly sold at department stores and high-end supermarkets in the Tokyo and Osaka areas.
We also have the ability to adjust the variety of fish, its size and price to suit our customer's needs.
Our products are manufactured under HACCP quality and temperature control system guidelines.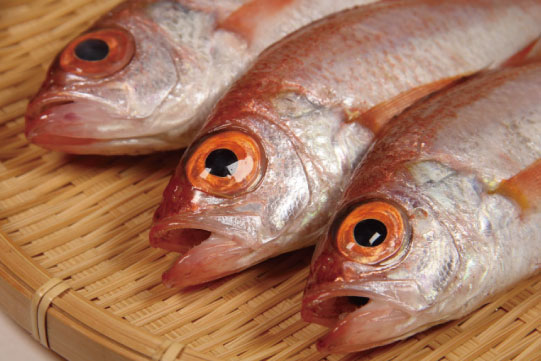 Nodoguro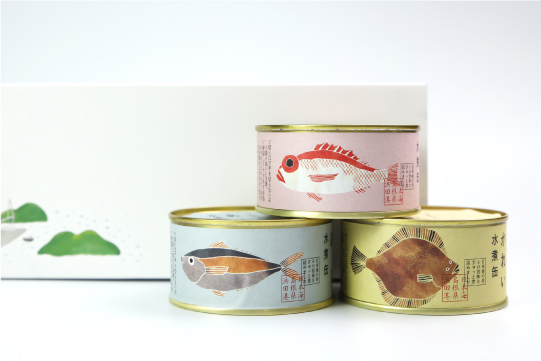 SeaLife Products on sale
SeaLife, Inc. Company Overview
Company:
Name SeaLife, Inc.
Address:
Shimane Prefecture, Hamada City, Harai-cho 907-2
Phone Number:
0855-23-3105
Email Address:
sea_life@nifty.com
Founding Date:
January 1, 2006
No. of Employees:
19
Licenses and Qualifications:
Shimane Prefecture Health Department HACCP (Canned and Dried Foods
Registered facility for the export of marine food products to China
International Activities and Milestones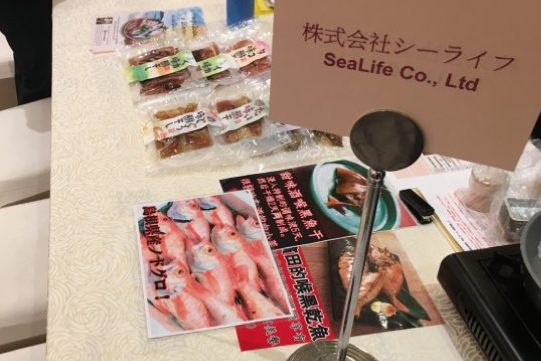 PR Event
Countries products are sold in

China, Hong Kong, Taiwan, Vietnam, Singapore, Kuwait, United States of America
Export Exhibition Participation

November, 2016: Kuala Lumpur Trade Fair , Malaysia
January, 2016: JETRO Taiwan Trade Fair
October, 2018: 2nd Annual "Japan's Food" Export EXPO, Makuhari Messe (Chiba)
January, 2019: JETRO Hong Kong Trade Fair
March, 2019: FOODEX JAPAN2019, Makuhari Messe (Chiba)
October, 2019: FOODJAPAN, Singapore
Sales & PR

February 1-3, 2019: Capita'n (Yumaowu) Department Store, 3 locations, Taichung (Taiwan)
July 22-28, 2019: Breeze Center, Taipei (Taiwan)
October 1-14, 2019: Breeze Center, Taipei (Taiwan)
Company introduction video
Product introduction of SeaLife